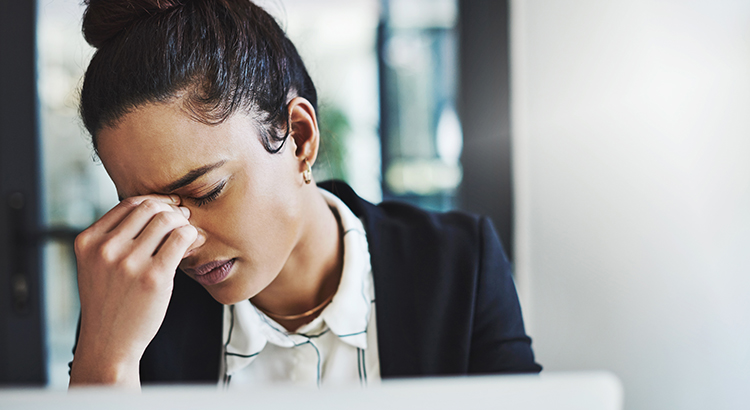 It's exciting to put a house on the market and to think about making new memories in new spaces, but we can have deep sentimental attachments to the homes we're leaving behind, too. Growing emotions can help or hinder a sale, depending on how we manage them.
When it comes to the bottom line, homeowners need to know what it takes to avoid costly mistakes. Being mindful of these things and prepared for the process can help you avoid some of the most common mishaps when selling your house.
1. Overpricing Your Home
When inventory is low, like it is in the current market, it's common to think buyers will pay whatever we ask for when we price our homes. Believe it or not, that's far from the truth. Don't forget that the buyer's bank will send an appraisal to determine the fair value for your home. The bank will not lend more than what the house is worth, so be mindful that you might need to renegotiate the price after the appraisal. A real estate professional will help you to set the true value of your home.
2. Letting Your Emotions Interfere with the Sale
Today, most homeowners have been living in their houses for an average of 10 years (as shown in the graph below):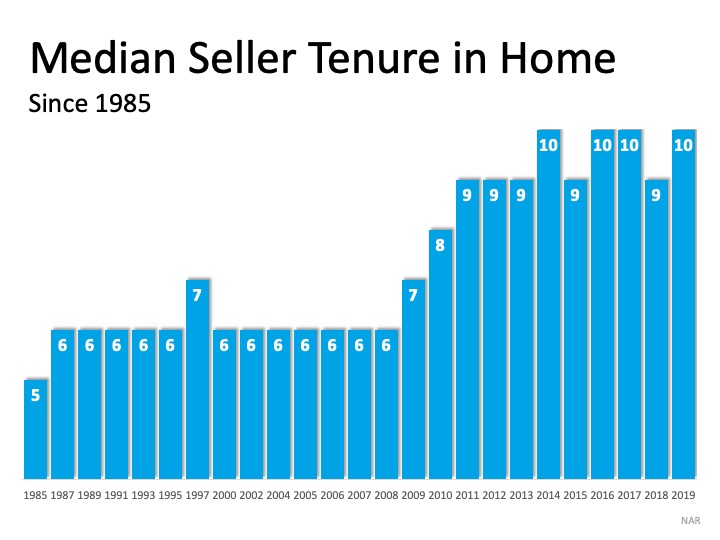 This is several years longer than what used to be the norm, since many homeowners have been recouping from negative equity situations over the past 10 years. The side effect, however, is when you live for so long in one place, you may get even more emotionally attached to your space. If it's the first home you bought after you got married or the house where your children grew up, it very likely means something extra special to you. Every room has memories and it's hard to detach from the sentimental value.
For some homeowners, that makes it even harder to negotiate, separating the emotional value of the home from the fair market price. That's why you need a real estate professional to help you with the negotiations in the process.
3. Not Staging Your Home
We're generally quite proud of our décor and how we've customized our houses to make them our own personalized homes, but not all buyers will feel the same way about your design. That's why it's so important to make sure you stage your home with the buyer in mind. Buyers want to envision themselves in the space, so it truly feels like their own. They need to see themselves in the space with their furniture and keepsakes – not your pictures and decorations. Stage and declutter your home so they can visualize their own dreams as they walk through your house. A real estate professional can help you with tips to get your home ready to stage and sell.
Bottom Line
Today's seller's market might be your best chance to make a move. If you're considering selling your house, let's get together to help you navigate through the process while avoiding common seller mistakes.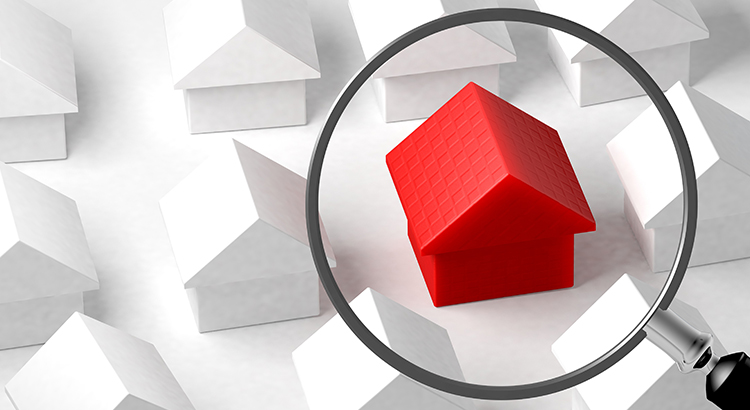 This coming year the housing market will be defined by 3 things- inventory, interest rates, and appreciation.  But the biggest issue the housing market will face in 2020 is an inventory shortage.  There aren't enough homes on the market for buyers, especially on the lower end of the market. This is a topic that has come up frequently within the past several months.
Based on what is forecasted, we know that interest rates are projected to remain low and that appreciation is expected to continue as we move into 2020.  Additionally, the upcoming election will provoke many unique perspectives on the health of the US housing market. The challenge will be understanding what is actually happening and how you can best position yourself if you are thinking of buying or selling your home.
Here are several perspectives to consider on the inventory issue facing housing next year:
According to realtor.com:
"Despite increases in new construction, next year will once again fail to bring a solution to the inventory shortage that has plagued the housing market since 2015. Inventory could reach a historic low as a steady flow of demand, especially for entry level homes, and declining seller sentiment combine to keep a lid on sales transactions."
Diana Olick at CNBC:
"Inventory has been falling annually for five straight months, after it recovered slightly toward the end of last year, due to a spike in mortgage rates. Rates began falling again by spring of this year. Homebuilders have been increasing production slowly, but it's not enough to meet the increasingly strong demand."
George Ratiu, Senior Economist with realtor.com
"As millennials — the largest cohort of buyers in U.S. history — embrace homeownership and take advantage of this year's unexpectedly low mortgage rates, demand is outstripping supply, causing inventory to vanish. The housing shortage is felt acutely at the entry-level of the market, where most millennials are looking to break into the market for their first home."
Bottom Line
The most important thing you can do is understand what is happening in your local market. You may not be able to avoid some of the issues brought on by low inventory, but you can be educated and prepared. Let's connect and discuss the options that make the most sense for you and your family.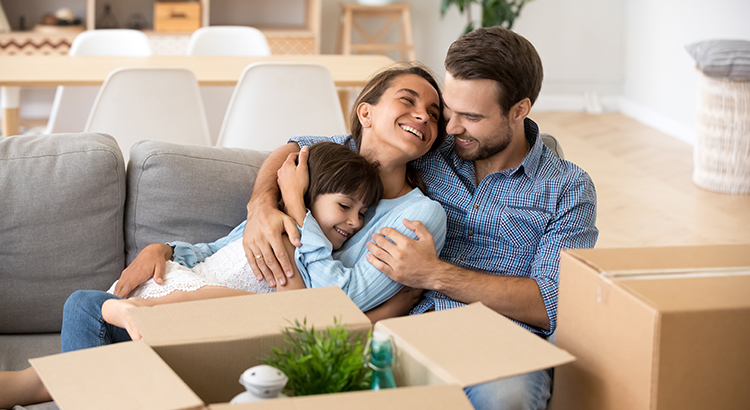 Looking ahead, 2020 is projected to be a strong year for homeownership. According to the Freddie Mac Forecast,
"We expect rates to remain low, falling to a yearly average of 3.8% in 2020."
If you're currently renting, 2020 may be a great time to think about making a jump into homeownership while mortgage rates are low.
As noted in the National Rent Report,
"the national rent index increased by 1.4 percent year-over-year."
With average rents on the rise, this year-over-year increase may not sound like much, but it can add up – fast. The math on how much extra it will cost you over time surely doesn't lie.
Here's an example: On a $1,500 rental payment, an increase of 1.4% adds an additional $21 dollars per month to your payment. When multiplied by the twelve months in a year, it's a $252 overall annual increase. The price continues to multiply when you rent year after year, as rental prices rise.
History shows how average rental prices have been increasing each year, and there doesn't seem to be much end in sight. Here's a look at how rents have grown since 2012 alone: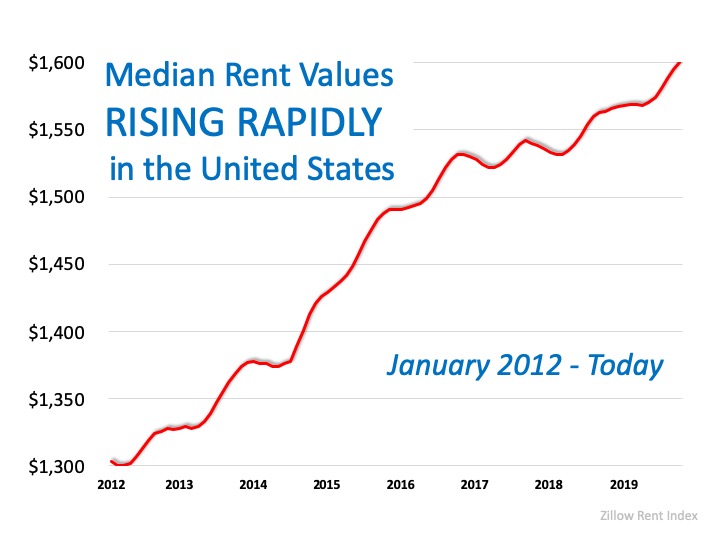 Why not lock down your monthly housing expense, and at the same time build additional net worth for you and your family? If you're thinking about buying a home, consider the financial benefits of what homeownership can do for you, especially while the market conditions are strong and current mortgage rates are low.
Bottom Line
With average rents continuing to rise, now may be a great time to stabilize your monthly payment by becoming a homeowner and locking into a low mortgage rate. Let's get together to discuss how taking advantage of the current market conditions might work for you.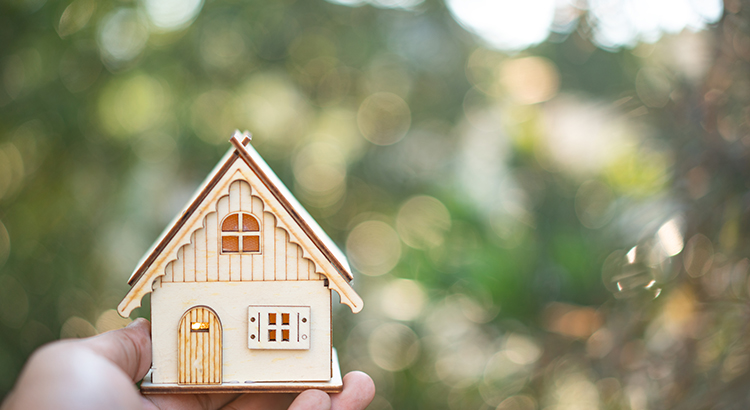 When closing out another year, it's normal to wonder what's ahead for the housing market. Though there will be future inventory issues, we expect interest rates to stay low and appreciation to continue.
Here's what three experts are saying we'll likely see in 2020:
Danielle Hale, Chief Economist at realtor.com
"I think the biggest surprise from the forecast is how long the market is staying in this low inventory environment, especially as Millennials are in a major home-buying phase…sellers will contend with flattening price growth and slowing activity with existing home sales down 1.8%. Nationwide you can look to flat home prices with an increase of less than 1%."
Mike Fratantoni, Chief Economist at Mortgage Banker Association (MBA)
"Interest rates will, on average, remain lower…These lower rates will in turn support both purchase and refinance origination volume in 2020."
Skylar Olsen, Director of Economic Research at Zillow
"If current trends hold, then slower means healthier and smaller means more affordable. Yes, we expect a slower market than we've become accustomed to the last few years…consumers will continue to absorb available inventory and the market will remain competitive in much of the country."
As we can see, we're still going to have a healthy market. It is forecasted to be a more moderate (or normal) market than the last few years, but strong enough for Americans to continue to believe in homeownership and to capitalize on the opportunities that come with low interest rates.
Bottom Line
If you're wondering what's happening in our local market, let's get together today.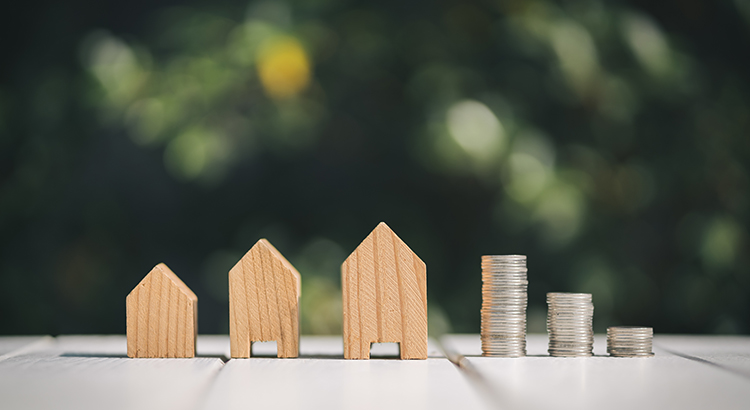 The gap between the increase in personal income and residential real estate prices has been used to defend the concept that we are experiencing an affordability crisis in housing today.
It is true that home prices and wages are two key elements in any affordability equation. There is, however, an extremely important third component to that equation: mortgage interest rates.
Mortgage interest rates have fallen by more than a full percentage point from this time last year. Today's rate is 3.75%; it was 4.86% at this time last year. This has dramatically increased a purchaser's ability to afford a home.
Here are three reports validating that purchasing a home is in fact more affordable today than it was a year ago:
CoreLogic's Typical Mortgage Payment
"Falling mortgage rates and slower home-price growth mean that many buyers this year are committing to lower mortgage payments than they would have faced for the same home last year. After rising at a double-digit annual pace in 2018, the principal-and-interest payment on the nation's median-priced home – what we call the "typical mortgage payment"– fell year-over-year again."  
The National Association of Realtors' Affordability Index
"At the national level, housing affordability is up from last month and up from a year ago…All four regions saw an increase in affordability from a year ago…Payment as a percentage of income was down from a year ago."
First American's Real House Price Index (RHPI)
"In 2019, the dynamic duo of lower mortgage rates and rising incomes overcame the negative impact of rising house price appreciation on affordability. Indeed, affordability reached its highest point since January 2018. Focusing on nominal house price changes alone as an indication of changing affordability, or even the relationship between nominal house price growth and income growth, overlooks what matters more to potential buyers – surging house-buying power driven by the dynamic duo of mortgage rates and income growth. And, we all know from experience, you buy what you can afford to pay per month."
Bottom Line
Though the price of homes may still be rising, the cost of purchasing a home is actually falling. If you're thinking of buying your first home or moving up to your dream home, let's connect so you can better understand the difference between the two.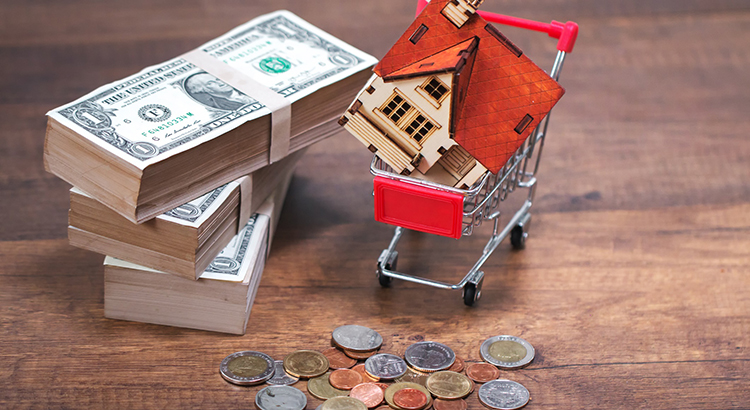 Home buying activity (demand) is up, and the number of available listings (supply) is down. When demand outpaces supply, prices appreciate. That's why firms are beginning to increase their projections for home price appreciation going forward. As an example, CoreLogic increased their 12-month projection for home values from 4.5% to 5.6% over the last few months.
The reacceleration of home values will cause some to again voice concerns about affordability. Just last week, however, First American came out with a data analysis that explains how price is not the only market factor that impacts affordability. They studied prices, mortgage rates, and wages from January through August of this year. Here are their findings:
Home Prices
"In January 2019, a family with the median household income in the U.S. could afford to buy a $373,900 house. By August, that home had appreciated to $395,000, an increase of $21,100."
Mortgage Interest Rates
"The 0.85 percentage point drop in mortgage rates from January 2019 through August 2019 increased affordability by 9.7%. That translates to a $40,200 improvement in house-buying power in just eight months."
Wage Growth
"As rates have fallen in 2019, the economy has continued to perform well also, resulting in a tight labor market and wage growth. Wage growth pushes household incomes upward, which were 1.5% higher in August compared with January. The growth in household income increased consumer house-buying power by 1.5%, pushing house-buying power up an additional $5,600."
When all three market factors are combined, purchasing power increased by $24,500, thus making home buying more affordable, not less affordable. Here is a table that simply shows the data: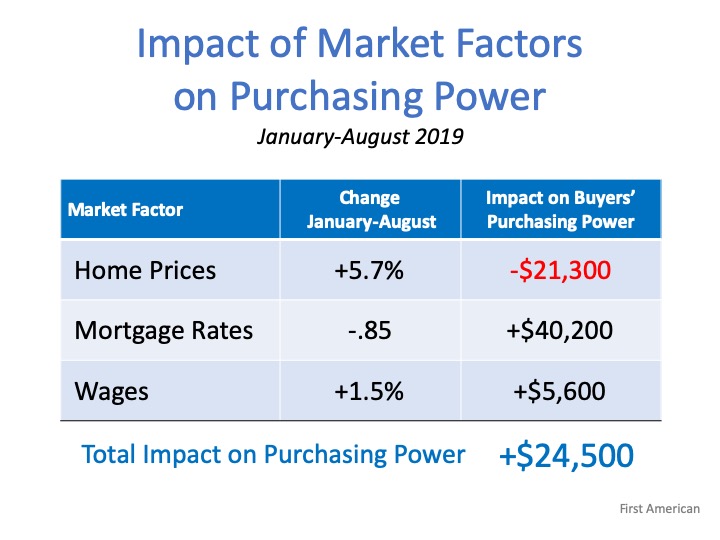 Bottom Line
In the article, Mark Fleming, Chief Economist at First American, explained it best:
"Focusing on nominal house price changes alone as an indication of changing affordability, or even the relationship between nominal house price growth and income growth, overlooks what matters more to potential buyers – surging house-buying power driven by the dynamic duo of mortgage rates and income growth. And, we all know from experience, you buy what you can afford to pay per month."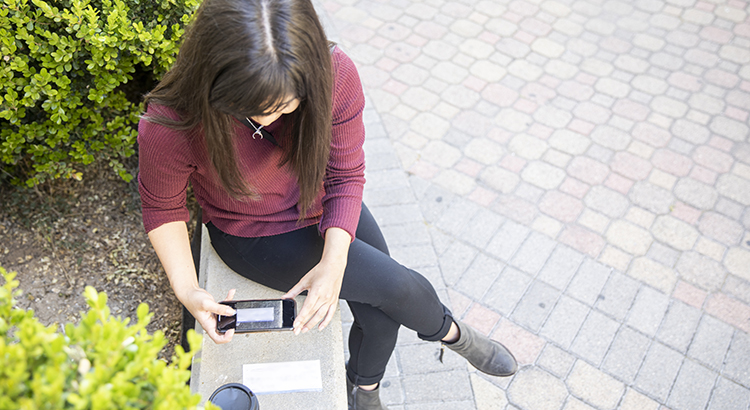 Millennials have waited longer than any other generation to become homeowners, but the wait for this cohort is just about over.
According to National Mortgage News,
 "Millennials, those young adults now aged 23 to 38, are now entering their peak household formation and homebuying years."
If you're a Millennial, you're already well aware that you're among a generation of those who favor fast-paced, real-time answers – and results. When you're ready to make a decision, it's go-time, and you probably want the latest technology at your fingertips to make it happen.
National Mortgage News agrees, stating,
"Millennials are different than previous generations—not only in their delayed homebuying but also in how they approach interactions with financial institutions, including mortgage lenders. Taking a picture of a check on their phone and depositing it without visiting a branch is not novel, it's the way Millennials learned to do banking. They expect real-time access to account and transaction data and are frustrated when it's not available."
Here's the catch – the overall speed of the homebuying process can take some time, and it might feel like it is slowing you down. When you're ready to buy, you can make an offer and go under contract quickly, but the rest of the process might take a little longer. The same article explains why:
"When Millennials apply for a loan, the mortgage lender must qualify the borrower and determine who owns the property, how much the property is worth, and the property's risk profile. Traditionally, this has been one of the most time-consuming and fragmented parts of the mortgage process…There are many moving pieces, each data point being sourced from a different provider, which can ultimately lead to a lengthy or delayed process.

 What has historically been accepted as the process norm does not align with the expectations of the most prominent generation in the home buying market today. Millennials have come to expect rapid, digital workflows in their daily purchase decisions, and in their mind, the home buying process shouldn't be any different."
So, where do you go from here?
 If you're pre-approved for a mortgage, that will help speed things up. But the steps it takes and the time to finalize a loan with most traditional lenders may feel like an eternity to you and your generational peers. Don't worry, though – it's well worth the wait when you finally get the keys to your new castle!
The financial benefits of homeownership, like increasing your net worth by building equity, and the non-financial benefits, like being able to customize and improve your space, will ultimately set you on the course to happiness, success, overall satisfaction, and much, much more.
Bottom Line
If you're feeling like it's go-time, let's get together and get the process moving to determine if homeownership is your next best step.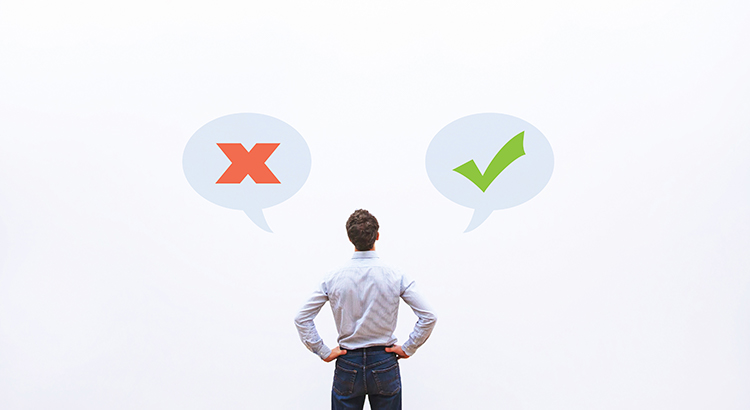 According to the '2019 Home Buyer Report' conducted by Nerdwallet, many first-time buyers still believe they need a 20% down payment to buy a home in today's market:
"More than 6 in 10 (62%) Americans believe you must put at least 20% down in order to purchase a home."
When potential homebuyers think they need a 20% down payment to enter the market, they also tend to think they'll have to wait several years (in some markets) to come up with the necessary funds to buy their dream homes. The report continues to say,
"The truth: 32% of current U.S. homeowners put 5% or less down on their home, according to census data." (as shown below):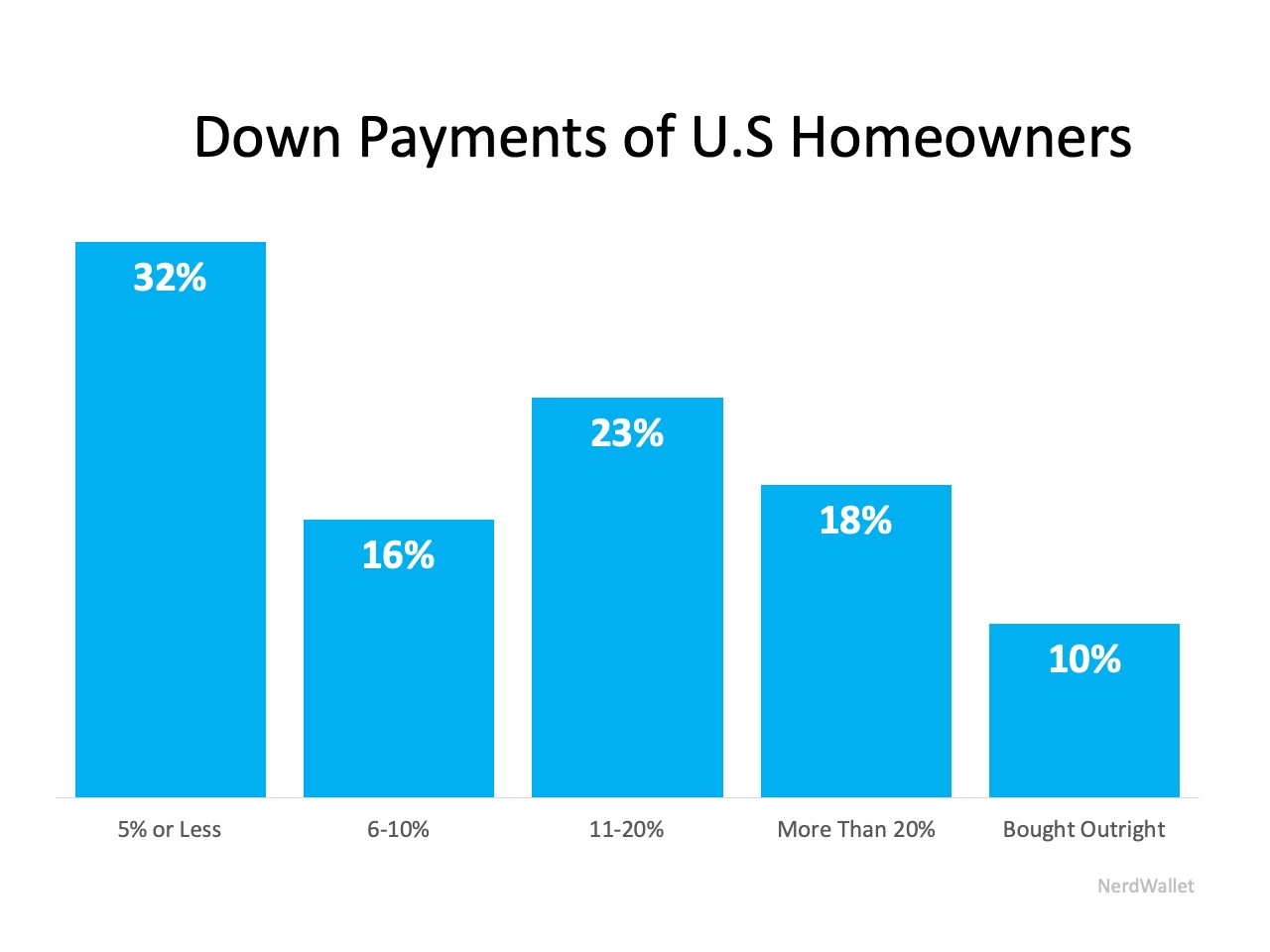 The lack of knowledge about the home-buying process is unfortunately keeping many motivated buyers on the sidelines.
Bottom Line
Don't let a lack of understanding keep you and your family out of the housing market. Let's get together to discuss your options today.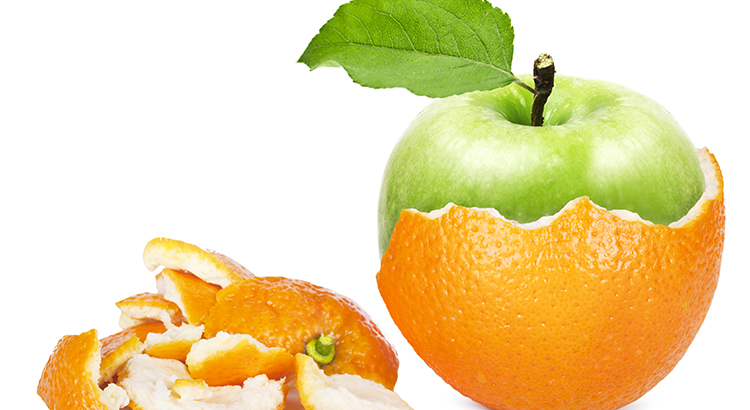 No one knows for sure when the next recession will occur. What is known, however, is that the upcoming economic slowdown will not be caused by a housing market crash, as was the case in 2008. There are those who disagree and are comparing today's real estate market to the market in 2005-2006, which preceded the crash. In many ways, however, the market is very different now. Here are three suppositions being put forward by some, and why they don't hold up.
SUPPOSITION #1
A critical warning sign last time was the surging gap between the growth in home prices and household income. Today, home values have also outpaced wage gains. As in 2006, a lack of affordability will kill the market.
Counterpoint
The "gap" between wages and home price growth has existed since 2012. If that is a sign of a recession, why didn't we have one sometime in the last seven years? Also, a buyer's purchasing power is MUCH GREATER today than it was thirteen years ago. The equation to determine affordability has three elements:  home prices, wages, AND MORTGAGE INTEREST RATES. Today, the mortgage rate is about 3.5% versus 6.41% in 2006.
SUPPOSITION #2
In 2018, as in 2005, housing-price growth began slowing, with significant price drops occurring in some major markets. Look at Manhattan where home prices are in a "near free-fall."
Counterpoint
The only major market showing true depreciation is Seattle, and it looks like home values in that city are about to reverse and start appreciating again. CoreLogic is projecting home price appreciation to reaccelerate across the country over the next twelve months.
Regarding Manhattan, home prices are dropping because the city's new "mansion tax" is sapping demand. Additionally, the new federal tax code that went into effect last year continues to impact the market, capping deductions for state and local taxes, known as SALT, at $10,000. That had the effect of making it more expensive to own homes in states like New York.
SUPPOSITION #3
Prices will crash because that is what happened during the last recession.
Counterpoint
It is true that home values sank by almost 20% during the 2008 recession. However, it is also true that in the four previous recessions, home values depreciated only once (by less than 2%). In the other three, residential real estate values increased by 3.5%, 6.1%, and 6.6%.
Price is determined by supply and demand. In 2008, there was an overabundance of housing inventory (a 9-month supply). Today, housing inventory is less than half of that (a 4-month supply).
Bottom Line
We need to realize that today's real estate market is nothing like the 2008 market. Therefore, when a recession occurs, it won't resemble the last one.